If you've had the misfortune of having your windshield damaged, you'll want to know if it is repairable and if insurance will pay the shop of your choice for the repair. Here is a step by step guide on how to get insurance to cover windshield repair.
Step 1 – Assessing the Damage:
Your windshield may be repaired AND covered by your insurance policy if:
1 – You have comprehensive insurance on your vehicle
2 – The damage is less than 6"
3 – If the damage is not in the direct view of your forward-facing camera
4 – If there are NOT 3 or more chips in the driver's primary viewable area
Step 2 – The Best Way to File an Insurance Claim for Your Windshield Repair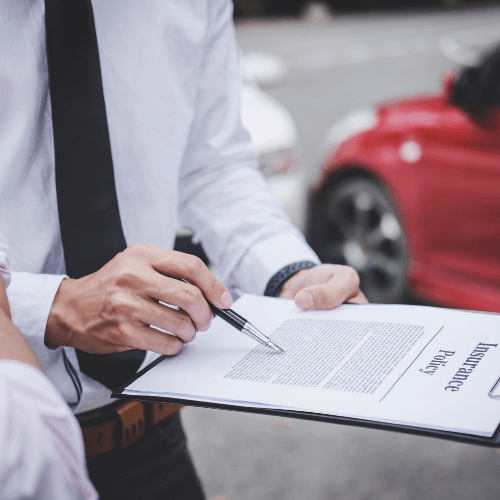 While you can file an insurance claim yourself, many insurance companies will require you to go through an "inspection" or "verification" process to ensure that your claim is not fraudulent. The inspection process can take up to 24-48 hours to complete and while you are waiting, your windshield chip can spread.
Fix-A-Crack is the ONLY Windshield Repair Facility in McAllen, Texas that has a special contractual agreement that allows us to skip the inspection process so we can repair your windshield right away. Come to our shop, we will file the claim together with our insurance approved system and voila, we can repair your windshield with zero out of pocket to you on the approved repair.
We do not require appointments for windshield repairs, so come by Fix-A-Crack at 304 East Pecan, Suite P, McAllen, TX or call/text us at 956-360-0178 if you have any questions.
Insurance Claim FAQs:
1 – Do all insurance companies pay for windshield chip repairs?
Most A and A+ rated insurance companies will pay for your windshield to be repaired if you have comprehensive insurance on your vehicle. Currently AAA and State Farm do not pay for windshield repairs in all cases.
2 – How many windshield chips will my insurance company pay for?
Most insurance companies will only pay for one chip to be repaired. Additional chips are out of pocket to the customer. But at Fix-A-Crack, when your insurance company pays for the first repair, we discount the price of each additional repair.
3 – Is it difficult to file an insurance claim?
No. Fix-A-Crack is the only windshield repair facility in McAllen, Texas to have a special contractual relationship that can skip inspections and verifications. Come to our shop and we will use our insurance approved system to file your claim.
4 – Will my insurance premiums go up if I file a windshield repair claim?
The simple answer is – potentially yes. We are not an insurance company but our insurance contacts have told us there are several variables taken into consideration at the time of your insurance renewal. One of those variables is the number and type of claims you have filed.
5 – How long does it take to complete a repair?
Your repair will be completed in approximately 15 minutes.
6 – Can a crack in my door glass be repaired?
If your door glass is laminated, it technically can be repaired. However, we recommend replacement as your door glass moves up and down and your windshield is stationary. Unfortunately, insurance companies do not pay for door glass repairs.
7 – Can a crack in my sunroof be repaired?
If your sunroof is made of laminated glass, it may be repairable. Call us at 956-360-0178 or visit our shop (304 E. Pecan, Suite P, McAllen, TX 78501) and let us evaluate it in person. Unfortunately, insurance companies do not pay for sunroof repairs.