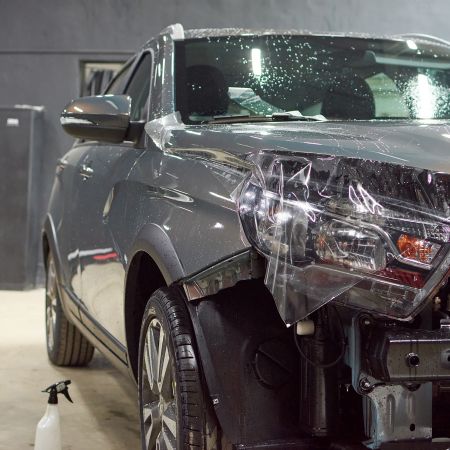 Your vehicle is more than a mode of transportation — it's also an investment, much like a house. Naturally, you want to make an effort to both prevent damage and preserve aesthetics, ensuring continued functionality and increased value.
Our paint protection film services in McAllen, TX, help your car look beautiful and stay safe at the same time. Work with Fix-A-Crack and learn more about how you can benefit from these fantastic services.
What Is Paint Protective Film?
Invented during the Vietnam War, paint protection film covers metallic panels with a sturdy urethane layer. You may hear it referred to as a clear bra, stone guard, or clear wrap, and all names apply literally.
Thermoplastic urethane has become a common material in the automotive industry due to its flexibility and chemically stable status. Its main benefits include UV and chemical erosion resistance, scratch protection, and self-healing properties.
Why PPF Installation Is Crucial to Your Car's Health
Paint helps protect metal from moisture, allowing it to last longer. The coating can also fend off corrosive damage from acidic rain, which, with rising pollution levels, has become a common problem. However, if the paint chips, that layer of protection falters.
A PPF installation keeps your car protected by maintaining the paint and strengthening the barrier between the materials and the elements. PPF protects against road debris, UV radiation, insects, and more. Its stain resistance also means you can expect the residue from bird waste to come off without leaving a mark.
In addition, PPF helps reduce the impact of roadside debris. In fact, it's so beneficial that the U.S. used it to guard helicopter rotor blades from shrapnel and dust in Vietnam. 
Now, modern cars can benefit from paint protection film services in McAllen, TX. Whether you want to protect an antique car or a regularly used vehicle, we can help.
Why We Use Madico Above Other PPF
Fix-A-Crack technicians use Madico paint protection film (PPF), one of the leading brands in the industry. Madico, headquartered in Tampa Bay, FL, provides American-made, American-strong products that prove themselves in action. Their Protekt PPF has competitive benefits that are hard to beat:
Seven-year product warranty

Reasonable pricing, often less than other top competitors

Easy to cut and fit on any vehicle, including sharp corners

Virtually self-healing adhesive to repair scratches and dents

Easy removal at locations you trust for car detailing services 

Discoloration resistance, fending off yellowing from sun exposure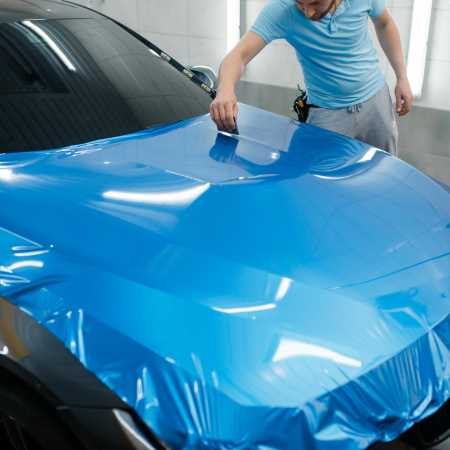 Learn More About PPF
Protecting your car is incredibly important. Without your vehicle, you might struggle to go to work, pick up groceries, or visit family, among other things. PPF is the perfect tool to help you protect your vehicle for years to come.
At Fix-A-Crack, we're ready to provide fantastic paint protection film services in McAllen, TX. No matter what kind of vehicle you own, we can make sure that it stays in fantastic condition. Give us a call at 956-360-0178 to get more information today.